Have Your Migraine Attacks Evolved or Changed Over Time? – Part 2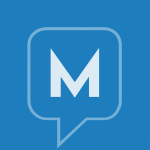 By Editorial Team

·

January 25, 2018
We asked our contributors a series of questions during Migraine Awareness Month. We asked, "Have your migraine attacks evolved or changed over time?", and here's more of what they had to share.
From episodic to chronic and back
"Over the past five years, the pattern of my migraine attacks has changed dramatically. I've gone from having very sporadic episodic attacks, to being chronic for years, to being episodic, and — despite having all the tools to take proper care of myself — becoming chronic again. As a response to migraine I've gone from teaching full time, to teaching part time and freelancing part time, to freelancing full time. Despite being chronic currently, my symptoms are generally much better managed then they used to be."
"My migraine specialist explained that for many women, migraines transition from episodic to chronic as we enter our 40's. That seems to have been the case for me."
Becoming chronic during preganancy
"Absolutely, yes. From diagnosis at age nine until my first pregnancy at age 31, I was heavy episodic with around 2 – 3 migraine attacks per week. Both of my pregnancies were extremely difficult, migraine-wise, and I became nearly chronic daily during both and never reverted back, after either one. After my second daughter was born in 2009, I began having symptoms of early peri-menopause and some of my secondary and aura symptoms changed. I would have extremely severe migraine attacks I could not break at home when I ovulated and menstruated, and so was hospitalized or in the ER twice monthly for nearly two years. Finally I had a total hysterectomy. After my hormone replacement balanced out, I no longer had to seek professional help for intractable pain so often, but I did remain chronic.
Episodic after a CGRP clinical trial
Now, with my second CGRP trial about to come to a close, my migraine headache symptoms have gone back to an episodic nature. However, the secondary and aura symptoms have continued every single day (and seemingly increased). My neurologist has already promised to prescribe the highest dose of the first CGRP antagonist medicine approved by the FDA, thought to be happening next year. Even with my other symptoms continuing, the trial medicine I am on now has made a huge difference to my quality of life.
Slow and gradual improvement
People tend to have fluctuations in the severity and frequency of their migraine attacks. Not me. Mine went steadily downhill for years, then slowly, slowly began to improve as I found effective preventives. My migraine attack frequency stayed the same (because they've been constant since I became chronic), but the severity has changed. When I found the first somewhat effective preventive, the severity decreased a bit. As I continued to add effective treatments to the arsenal, the migraine attacks became less severe. I found a remarkably effective treatment in 2014 that only worked for a year. When it stopped working, I followed the same pattern of a steady worsening. Now I'm using another treatment that is working, but the improvement is slow and gradual."