Giveaway: Headache Hat (NOW CLOSED)
For many, March can be a gloomy and difficult time as the gray winter days just seem to drag along. With the hopes of brightening your day a bit, we have partnered with the Headache Hat for an exciting giveaway! If you haven't heard about the Headache Hat, you can learn more about their products on their website here.
Cold therapy from the Headache Hat
As their site explains, "the Headache Hat allows for long lasting cold, adjustable tightness, individual ice cubes to sit on the pain points and the versatility to wear it many ways!" While cold therapy may not eliminate a migraine attack or headache symptoms entirely, for some it can be used a comfort measure and to help dramatically ease symptoms.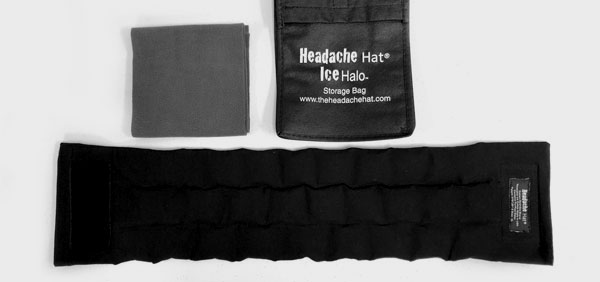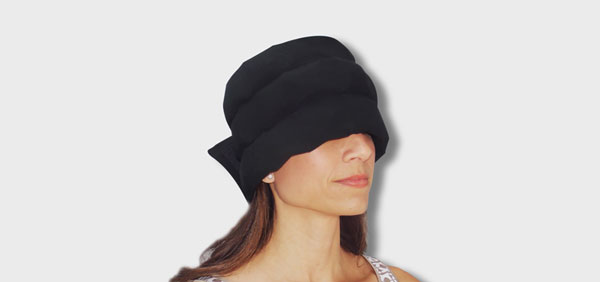 Enter to win! (This giveaway has now ended)
THREE lucky winners will be randomly selected on Friday, April 5th, 2019. For a chance to win, scroll down and enter your E-mail address in the box below, then click or tap the subscribe button. It's that easy! Already signed up as a member of our site? That's ok, you can still enter for a chance to win by entering your E-mail address below.
**Please note that you will receive an automated message stating that you are already on our email list, which can be disregarded**
This giveaway ends on Friday, April 5, 2019 at 5:00 PM ET. The winners will be notified via E-mail. Winners have 48 hours to claim their prize before an alternate winner will be selected. For more information, please read our Terms and Conditions. Good luck!
This article represents the opinions, thoughts, and experiences of the author; none of this content has been paid for by any advertiser. The Migraine.com team does not recommend or endorse any products or treatments discussed herein. Learn more about how we maintain editorial integrity
here
.

Community Poll
When was your last migraine check-up?