CGRP Inhibitors and Holding on to Hope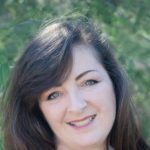 By Shoshana Lipson

·

September 18, 2019
The balance of realistic expectations versus hope is a challenge that doggedly trails so many of us who live with migraine.
Hope in the face of challenge
Hopefully, you've had a chance to read my last article, "CGRP Inhibitors and Realistic Expectations." As with any other chronic disease, having realistic expectations for living with migraine is SO important. However, the question I hear so often, and which I also keep asking, is this: How can I possibly keep hope alive in the face of an unpredictable disease, failed medications, stigma, and what often seems like insurmountable challenges dealing with insurance? How can we hold on to hope while bearing in mind realistic expectations? Is this even possible? It seems a strange thing to say, but now more than ever this is an exciting time if you live with migraine. I realize that the words "excitement" and "migraine" aren't often used in the same sentence! Hopefully, the thoughts below will explain why.
Five reasons for hope
Information feeds hope
Taking the step towards educating ourselves as much as we can about the disease we live with feeds hope! Staying on the cutting edge of developments feeds hope! There are so many potential future options now and in the near future. Options that are bringing much-needed change to the migraine community. If ever there was a time to actually have hope for migraine…this would be it!
Realistically I have to face that maybe there won't be any breakthrough that transforms my own life after decades of living with migraine. However, my hopes are high for my children and grandchildren. And who knows, maybe, just maybe, I'll have the opportunity to experience a "new normal" too! A new normal that isn't lived around avoiding all triggers, fear of the next "big one", and reluctance to face tomorrow. Maybe, just maybe, you will also have the opportunity to experience a "new normal" and a brighter future. I'm choosing to hold on to hope! What about you?
Do you have a hard time holding on to hope? What is the most exciting development that you know of for migraine disease?
This article represents the opinions, thoughts, and experiences of the author; none of this content has been paid for by any advertiser. The Migraine.com team does not recommend or endorse any products or treatments discussed herein. Learn more about how we maintain editorial integrity here.