Once Upon a Time I Missed My 5-Year-Old's Disneyland Birthday
I wanted to take my eyeballs out. If I could pop them out, then the burning pressure in my head would surely stop. With this bold new look, I could be a skeleton in The Haunted Mansion ride. Waltzing in the eerie ballroom was fun to imagine because lying motionless in this hotel room was not fun. I wanted to be out in the Disneyland Park celebrating my son's fifth birthday, but my migraines don't always give me what I want.
Walking into a land of magic and migraine triggers
A Disneyland Vacation is a big deal. My husband, son, and I only lived an hour away, but we still couldn't wait for our trip. The morning we started our drive to The Happiest Place on Earth, I wasn't feeling so happy. That ol' familiar hot twinge had begun its dance in my head, and I knew I was driving into a land of magic and migraine triggers. There'd be the overexertion, the crowds, the heat, and the fairy dust for my head to battle. I wasn't sure how long I'd last.
Being a mom with migraine
The Pirates of the Caribbean warning rang in my ears, "Dead Men Tell No Tales." Sure, I'd live to tell my migraine tale, because the pain (as grisly as it was) wouldn't kill me; however, my son would live his life with no tale to tell that had me in it. If the pain hit, I'd have to go find a dark corner in which to hide. There'd be no tucked away image of his mother spending his birthday with him. I wanted my little guy to have memories of us happily walking through Disneyland together. I wasn't sure I'd be able to give him that.
Trying to push through the pain for my son's sake
I'd taken abortive meds, anti-nausea pills, ibuprofen, and prayed to Mickey. With that hot twinge as my constant companion, I powered through two days of Tigger Tails and Wild Rides trying my best to make Mouskatastic memories. I felt like I was walking around in my own personal heavy plush character suit—made of metal. Each step was sure to be my last, until it truly was, and I knew our last day at the park I'd be useless.
I don't often get what I want with migraine
This was not the present I wanted for my son—his mom stuck in bed with another migraine. Along with the searing pain in my head, there's a part of me that wilts each time I miss out on making memories with my family. I wish on stars and call out to Fairy Godmothers, but what I get and what I want are oftentimes not the same. My migraines persist but my want remains, and it shows me time and again what continues to be important: Being with my family.
While I was lying in bed, my hubby and the Birthday Boy came back to our darkened room. They'd decided to quietly watch a movie "with" me. My head wouldn't let me watch, but we were together. We were a family.
Thanks, Fairy Godmother.
Now, please work on my migraines.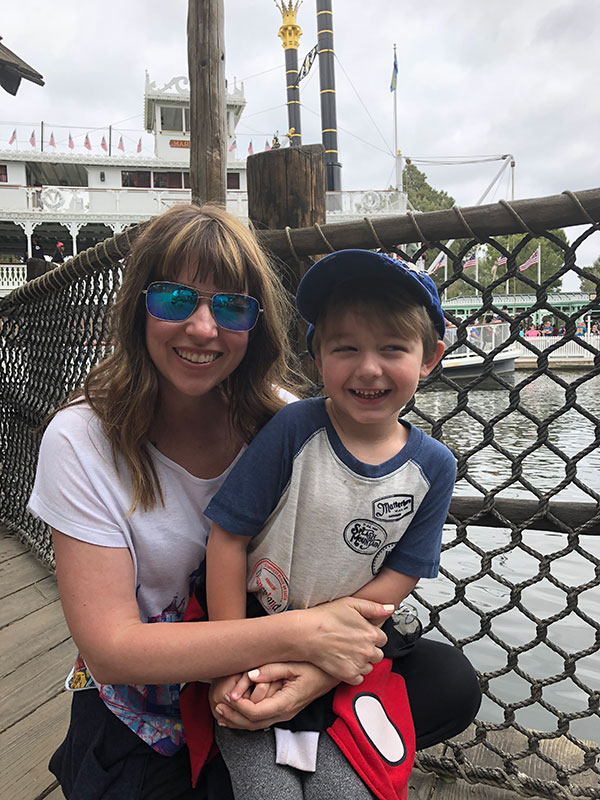 This article represents the opinions, thoughts, and experiences of the author; none of this content has been paid for by any advertiser. The Migraine.com team does not recommend or endorse any products or treatments discussed herein. Learn more about how we maintain editorial integrity
here
.

Community Poll
When was your last migraine check-up?