FDA Still Wants More Information About Migraine Treatment Medication Levadex
Oh what a difference a year makes. Last year at this time MAP Pharmaceuticals received a Complete Response Letter from the FDA regarding its application for approval for an inhaled DHE Migraine treatment medication, Levadex. Just a year later the product has been sold to Allergan. And while the FDA approval process is still moving forward, Levadex still doesn't seem much closer to being available to Migraine patients.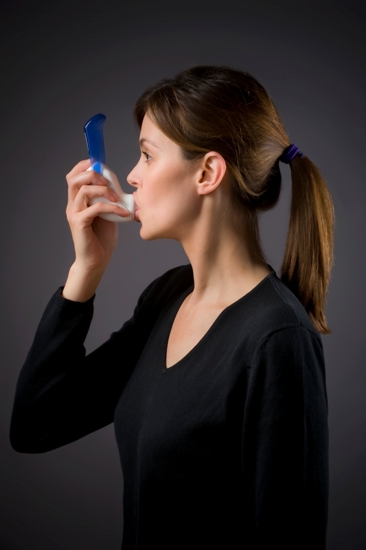 While Levadex is a new formulation of an existing Migraine treatment drug, DHE, many of us in the community are eagerly awaiting its availability. DHE is currently available in IV and nasal spray forms. Most people don't have access to the IV form at home. The research available about Levadex seems to indicate the inhaled formulation will carry less side effects than the IV or nasal spray forms.
The New Drug Application (NDA) for Levadex was accepted by the FDA back in August 2011. In February 2012 MAP Pharmaceuticals announced it had received a patent for the technology used to deliver the DHE in its Levadex product, the TEMPO inhaler. In March 2012, the FDA issued its first Complete Response Letter asking for more information about a few specific issues about Levadex. Allergan has just received another Complete Response Letter from the FDA, delaying approval yet again.
The concerns raised by the FDA in the 2012 Complete Response Letter remained the same in the 2013 Complete Response Letter. The FDA still had no concerns about the safety or efficacy of Levadex, which is undoubtedly good news for both Allergan and patients waiting for new Migraine treatment options. The FDA was concerned about issues related to chemistry, manufacturing and controls and a third-party pharmaceutical company that fills the canisters used in the Levadex inhaler. The FDA also said they need more time to review data related to inhaler usability.
MAP Pharmaceuticals' initial FDA approval application for Levadex was based on phase three findings from the FREEDOM-301 trial funded by MAP Pharmaceuticals. The FREEDOM-301 trial was conducted at multiple centers and randomized, double-blind and placebo controlled. This trial found Levadex to be both quick and long acting. There were minimal side effects. The most common side effect was a bad aftertaste. You can learn more about MAP's FREEDOM-301 trial results in Teri Robert's article: Migraine Medication Levadex - Awaiting FDA Aproval, TEMPO Patent Granted.
In a press release issued by Allergan the company said it's already started addressing many of these issues. Allergan said it remains committed to bringing Levadex to the market. It anticipates the next FDA response regarding Levadex will come late in 2013.
This article represents the opinions, thoughts, and experiences of the author; none of this content has been paid for by any advertiser. The Migraine.com team does not recommend or endorse any products or treatments discussed herein. Learn more about how we maintain editorial integrity
here
.

Community Poll
How much has your migraine disease changed or evolved over time?