Kratom Response to DEA Due Dec 1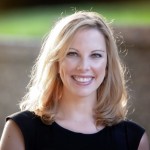 By Katie M. Golden

·

November 29, 2016
Along with my colleague, Sarah Hackley, we have discussed the controversial use of kratom as a treatment option for pain management. The Drug Enforcement Agency proposed a two-year temporary ban on the substance in the United States while data was being gathered and analyzed. The DEA withdrew the ban to allow for public comment, which are due by Dec 1. If you or someone you know is pro-kratom, please consider submitting a comment to the DEA using this link: https://www.federalregister.gov/documents/2016/10/13/2016-24659/withdrawal-of-notice-of-intent-to-temporarily-place-mitragynine-and-7-hydroxymitragynine-into#open-comment
Please know that any comment you submit is available to the public. If you want to submit a comment and don't know what to say or how to address the topic, feel free to use my comment below as a starting point. The comments below represent my personal experience. Please adjust to reflect your opinion.
___________________________________________________________________________________________________
To Whom It May Concern:
I suffer from chronic pain due to intractable migraine attacks. Six years ago, I had a migraine attack that has never ended. Some days are better than others, some weeks and some months. There is no cure for migraine disease. I'm on a constant journey to find better ways to manage my pain.
I believe in a mix of medication and self-healing measures, such as yoga and meditation. I also believe that it's not good practice to rely only on one medication for pain management. My headache specialist and I have agreed that diversification of pain medication helps to reduce the risk of dependence on any one drug.
This summer a friend of mine sent me an article from Vice News (http://www.vice.com/read/why-banning-the-controversial-painkiller-kratom-could-be-bad-news-for-americas-heroin-addicts) about kratom, a natural substance known for its pain relieving qualities. Could this be another way to manage my pain? Maybe this would replace or cut out other pain meds that I use. I took to the internet to obtain facts, check on addiction rates and understand how to ingest kratom. Here are some of the facts I found (with references) that made me decide that I would try kratom as one of many branches in managing chronic pain.
It is known to be a natural analgesic, muscle relaxer, anti-inflammatory, and antioxidant (http://www.vice.com/read/why-banning-the-controversial-painkiller-kratom-could-be-bad-news-for-americas-heroin-addicts). I currently three medications that address these issues.
According to Kratom Science (https://www.kratomscience.com/strains-effects-and-dosage): An important distinction is that unlike other administered drugs like oxycodone and morphine, kratom exhibits less dependency and addiction potential on the user. Over the last 6 years of using Percoset, I have only needed to increase the dose once to 7.5mg as my body had adjusted the prior dose and was not finding relief in a smaller dose of 5mg. As mentioned previously, I am very cognizant of not becoming too dependent on any one substance and believe that diversification with kratom can be beneficial to my pain management plan.
Vice News reports that it is used to wean addicts off of heroin (http://www.vice.com/read/why-banning-the-controversial-painkiller-kratom-could-be-bad-news-for-americas-heroin-addicts).
Those with multiple sclerosis, back pain, chronic fatigue syndrome and Lyme disease have reported relief when using kratom.
There have been a limited number of deaths attributed solely to kratom. Only 15 reported in the last 10 years. The majority of overdoses where kratom is present, other drugs and alcohol were all contributing factors.  Unlike opioids, kratom does not suppress the breathing function, which is an element of overdosing.
These findings led me to try kratom. After trying different strains and dosing, I can say that my pain level decreases. I have not found any medication that completely takes away my pain. Kratom definitely knocks my pain down a few levels and gives me about 4-5 hours of relief. I found that it gives me a little boost, allowing me to be more productive. I have been pleased with the results and love that kratom is less toxic than opioids.
Over 100,000 Americans signed a petition (including myself) to halt the DEA's two-year ban on kratom. During the temporary ban, the DEA would conduct studies on this natural supplement. To me, it makes more sense to conduct studies and then come to a conclusion on whether or not to ban kratom. It clearly helps at least 100,000 manage their pain in an era where taking any type of opioid is completely taboo. People with pain matter. Completely blocking access to kratom will have a direct impact on those who responsibly take pain medications to deal with a chronic medical issue.
In conclusion, I urge the DEA to halt the ban until further studies can be performed. I believe that I represent the majority of patients with chronic pain who use opioids. We are responsible and educated. Yes, there is an opioid epidemic in this country. However, taking away a natural supplement that could replace an opioid as pain management doesn't make any sense.
Sincerely,
Katie M. Golden
This article represents the opinions, thoughts, and experiences of the author; none of this content has been paid for by any advertiser. The Migraine.com team does not recommend or endorse any products or treatments discussed herein. Learn more about how we maintain editorial integrity
here
.