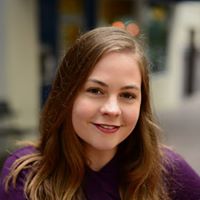 In 2008, after spending months in never-ending pain, Sarah Hackley was diagnosed with intractable migraine with aura. Two years and countless symptoms, medications, and doctors' visits later, she managed to reclaim part of her life. Now a chronic migraineur, Sarah counts herself blessed whenever the good days outnumber the bad.
Author of "Finding Happiness with Migraines: A Do-It-Yourself Guide," Sarah also blogs about life with migraines at The Migraine Chronicles and Practically Chronic.
She lives in the beautiful Texas Hill Country with her husband and two children. Learn more and connect with Sarah at www.sarahhackley.com.
Click here to see all of Sarah's posts and entries on migraine.com.