Dr. Susan Hutchinson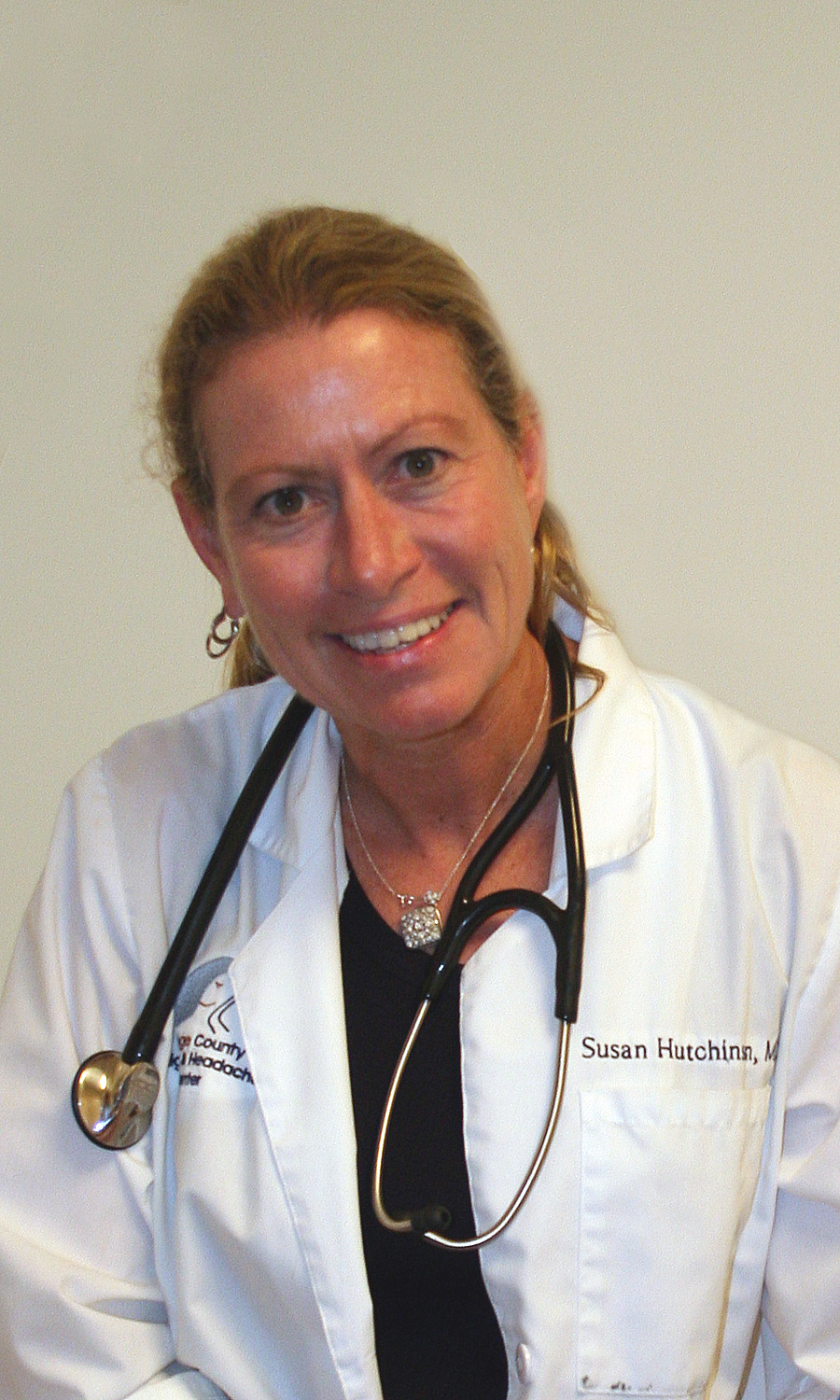 Dr. Susan Hutchinson is an expert contributor to Migraine.com
About Dr. Susan Hutchinson, MD
Dr. Susan Hutchinson is a headache specialist and board-certified family practice physician; she is the Director of the Orange County Migraine & Headache Center, which she founded in January 2007.
Dr. Hutchinson holds a BA in Chemistry from Miami of Ohio, where she graduated Magna cum laude. She completed her medical training at the Medical College of Ohio, where she received an MD. Dr. Hutchinson's internship and residency were completed at University of California at Irvine where she trained in the Department of Family Medicine.
Prior to starting Orange County Migraine & Headache Center, Dr. Hutchinson practiced as a family practice physician in the Irvine Area for twenty-two years. During this time, she developed a passion for helping patients with headache, especially migraine. Dr. Hutchinson also suffers from migraine headaches herself, which gives her unique empathy with her patients.
Dr. Hutchinson felt such a calling to help patients with headache and mood disorders that she decided to specialize and devote her career to treating the suffering caused by both headaches and mood disorders. Although she is not a psychiatrist, Dr. Hutchinson has developed a special interest in treating mood disorders in addition to headache. The mood disorders she treats include depression; generalized anxiety; bipolar disorder; ADHD; and panic attacks.
A dynamic and sought-after speaker, Dr. Hutchinson speaks for community groups as well as professional groups and pharmaceutical companies. She lectures nationally on the subject of headache; has written dozens of articles for medical journals; participated in headache research projects and is very active in numerous professional organizations such as the American Headache Society and the National Headache Foundation. She is the immediate past chair of the Women's Issues section of the American Headache Society, having served a five-year term that ended in June of 2010.
Dr. Hutchinson has particular expertise in women's issues in migraine disease, having written and published a book and entitled "Menstrual Migraine". Click here for an overview of Dr. Hutchinson's book. Dr. Hutchinson has also authored many peer-reviewed articles. She has extensive experience in treating migraine during pregnancy & lactation, contraceptive choices for women with migraine and hormonal choices for menopausal women with migraine.
In 2010 she became the President of The Orange County Chapter of the California Academy of Family Physicians (www.occafp.org)
Click here to see all of Dr. Hutchinson's entries and posts on migraine.com.