Dr. Mauskop Practice Overview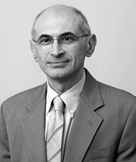 Dr. Alexander Mauskop is an expert contributor to Migraine.com
The New York Headache Center
The New York Headache Center specializes in treating patients who suffer from chronic headaches. The Center is dedicated to relieving the pain and suffering associated with chronic headache while improving overall quality of life. For more information visit the New York Headache Center website.
Patient-Centric Care
The New York Headache Center works with patients to determine the root cause of headaches as well as headache triggers unique to each patient. A treatment plan will be developed employing a range of both traditional and complementary or alternative therapies.
The Center is staffed by a team of caring headache specialists and nurse practitioners who have experience treating a broad array of headaches including migraine, cluster headaches, chronic daily headaches, medication overuse headaches, hemicrania continua, and trigeminal neuralgia.
The New York Headache Center has two locations including a Manhattan Office at 30 East 76th Street and a Westchester office at 99 Maple Avenue in White Plains. Some insurance plans are accepted in addition to check, cash, Mastercard, Visa, and American Express. Visit the Practice Location page for more maps and directions.
Phone: 212-794-3550
Fax: 212-794-0591