Spotlight: Migraine and Mental Health Awareness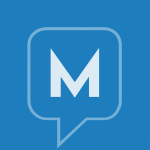 By Editorial Team

·

May 5, 2017
May is Mental Health Awareness Month. When living with migraine there is an increased likelihood of also dealing with a mental health condition such as depression, anxiety, panic attacks or bipolar disorder. It may also be hard to determine whether or not what you are experiencing is a "normal" symptom of migraine, like fatigue, feeling sad or if it may be that a mental health condition is actually present. That's why it is critical to share this information which discusses this strong connection between migraine and mental health.
So let's help to raise awareness!  By sharing our experiences and providing advice to others who may be dealing with same, it creates a voice and level of support unparalleled to any other. Knowing you are NOT ALONE may be the most important component to migraine and mental health!
We would love to hear from you! How can you join in on this conversation?
Form Conversations
Do you have certain ways to cope with the mental and emotional aspects of Migraine? OR, do you have a question you'd like to ask? Please share it with us in our Mental Health Awareness Forum
Stories
What's your experience living with Migraine and the impact it has on your mental health?Share your mental health story with us
Twitter
If you're on Twitter, follow us there to talk! We'll be using the #IntoMentalHealth or simply include our handle @Migrainedotcom in your tweet and we'll be happy to respond! Twitter

Learn more as our contributors highlight and share information on migraine and mental health.
Separating Depression Symptoms From Migraine Symptoms & Frustrations
By Kerrie Smyres—September 30, 2014
"Is today my birthday?," my nephew asked his mom days before his third or fourth birthday. When she said no, he said, "Well, is it my birthday season?" My sister laughed and said, "You sound like your Aunt Kerrie!"…READ MORE
Mental health therapies that work
By Tammy Rome—March 17, 2015
When someone suggests you seek psychotherapy for Migraine, what comes to mind? It might be something like…"You don't believe I'm in pain." "You think I'm making this up." "You think I'm crazy…READ MORE
Depression and Migraine: more than just comorbid conditions
By Lisa Robin Benson—October 23, 2014
With Depression awareness month this October, I wanted to look back to my own experiences. I had almost forgotten that I once struggled with it daily over ten years ago. It held a tight grip around my heart before letting up, but perhaps not completely letting go…READ MORE
Migraine and Anxiety: A Multi-Faceted Relationship
By Sarah Hackley—May 16, 2016
May is Mental Health Month. It's also a month when, almost without fail, my anxiety starts to skyrocket to levels rarely seen outside of the summer months. Now, then, is as good a time as any to discuss the numerous links between the two…READ MORE
Migraines, Comorbid Mental Health Conditions, and Awareness
By Teri Robert—May 18, 2013
People living with Migraine disease are more likely to experience comorbid mental health conditions than people without Migraine. That make it appropriate for us to recognize that May is Mental Health Awareness Month and take a look at mental health wellness…READ MORE
Let's Talk About Panic Attacks
By Lisa Robin Benson—March 27, 2017
I don't think enough can ever be said about the anxiety that can come with having migraine. I want to share a story with you all about my first panic attack. I am terrified about the possibility of getting a severe migraine out in public…READ MORE
**Don't forget, you can also leave a comment or ask a question below on this topic!**