Spotlight: Nutrition & Health
Did you know that March is National Nutrition Month? This is an education and information campaign created annually by the Academy of Nutrition and Dietetics. The campaign focuses attention on the importance of making informed food choices and developing sound eating and physical activity habits. Therefore, we thought this would be a great opportunity to highlight this topic all month long!
We of course all know the importance of maintaining healthy eating habits when you are living with migraine, but the daily struggle and obstacles of avoiding your food triggers (as they may change over time & are different for everybody), it can be challenging to get your nutritional needs met. So how can you stay on the right nutritional path, remain active, all the while not triggering your next vicious migraine attack?
We want to hear from you and here is how you can join in on this conversation to share your thoughts!
Forum conversations
Have an important nutrition and health topic, tip or advice you'd like to share or a question you'd like to ask? Please share it with us in our forums
Stories
Have a personal nutrition and health story you would like to share with us? Maybe you have ovecrome many challenges? Have you tried a migraine elimination diet & has it worked? Have recipe suggestions you'd like to share? Tips on ways you have been able to stay active?  Share your story
Twitter
Be sure to also follow us all month long on Twitter and use the hashtag #NutritionAndHealth

Community Poll
Do you think your nutrition impacts your health?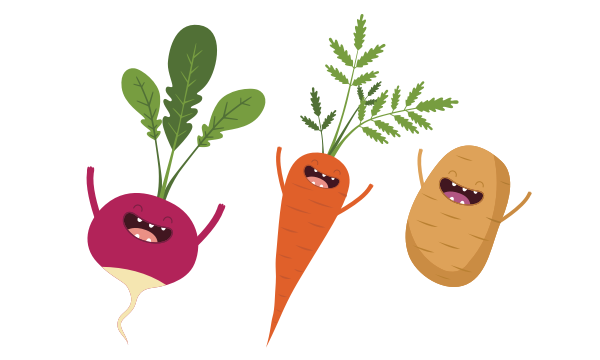 Learn more as our contributors highlight the importance and share advice on nutrition and health in migraine management.
What's an Elimination Diet and How Do I Manage One?
By Kerrie Smyres—January 19, 2015
The term "elimination diet" sounds like you're eliminating certain foods from your diet. Period. It actually means that you temporarily eliminate certain foods, then test to see which foods are problematic for you. It is not intended as a permanent change to your diet. Here's what you need to know...READ MORE
"You should exercise more!"
By Anna Eidt—April 21, 2016
These were the dreaded words that came out of my headache specialist's mouth at my last appointment. She told me that aerobic exercise a few times a week (with sweating and all) can reduce migraine pain by an average of 30%. And I have absolutely no reason to disbelieve her...READ MORE
Food and Lifestyle Journaling -Tracking Migraine Triggers
Melissa Halas-Liang, MA, RD, CDE—November 30, 2011
Keeping a food diary can reveal information that will be helpful in determining what triggers your migraines. Keep a designated notepad, food diary or app with you at all times. Write your symptoms down as they occur; do not rely on your memory...READ MORE
A Nutrition Intervention for Migraines – New Study Indicates Elimination Diet May Work
By Sarah Hackley—June 26, 2014
Dietary modification to eliminate triggers and help prevent migraine attacks is nothing new. Many of us take dietary supplements, such as magnesium and/or CoQ10, at the advice of our doctors in the hopes of reducing our migraines. Most of us also have some foods or drinks we avoid on a regular basis...READ MORE
Migraines & Food: Cravings, Triggers, Comfort & Freedom
By hollybee—September 8, 2016
Nutrition plays a powerful role for the person living with chronic migraine. What we crave can signal the arrival of a migraine; what we eat can prevent or conversely trigger its occurrence; and finally, when we are in pain, food can give us comfort like nothing else. Food has the ability to both exacerbate or quiet our pain...READ MORE
Migraines and Water – Don't forget to stay hydrated!
By Editorial Team—August 22, 2013
Dehydration is one of the most common yet overlooked migraine triggers. Keeping track of our fluid intake is especially important during warmer summer months – migraines or not! We decided to ask our Facebook community for tips on staying hydrated. Here's what they had to say...READ MORE
Health food store shopping for beginners
By Tammy Rome—December 24, 2014
Many migraine specialists recommend adding natural products to your migraine treatment plan. Sometimes patients think of the idea first because of concerns about side effects from prescription treatments. However you acquired the idea, if you've never shopped for supplements before...READ MORE
Don't forget, you can also leave a comment below or ask a question on this topic!

Community Poll
When was your last migraine check-up?