Spotlight: Travel and Migraine
When living with migraine, travel can be a logistical, emotional and physical nightmare! How can you in most cases even consider traveling when you are in pain, transport all of your medications and avoid the unavoidable travel triggers? For many, even simple trips to a typical doctor's appointment can take a tool and becomes a lot to manage.
So how do you do it? Has migraine caused you to forgo travel altogether? Do you avoid air travel and only hit the road? Do you take the route of only "staycations"?
We want to hear from you!
Join in on this conversation and share your tips, advice and stories. Here's how you can participate and share with our community.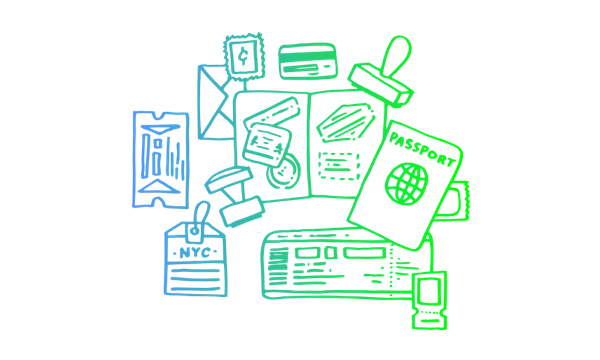 Community Poll
Does migraine make travel difficult?
Learn more as our contributors highlight and share their advice on travel and migraine.
Five Tips for Traveling with Chronic Migraine
By Sarah Hackley—July 22, 2014
Summertime is traveling time for many of us. Unfortunately, travel and chronic migraine don't often mix. Make the most of your trip with these five tips...READ MORE
Have migraine, will travel
By Tammy Rome—July 9, 2015
When it comes to travel, I've learned the hard way. Packing for migraine is a little like packing for a small child. Both are unpredictable, have unreasonable needs, and require way too much stuff...READ MORE
Travel Triggers and How to HALT Them
By Bill Bartlett—October 25, 2016
The movie "Sully" opened recently to mixed reviews. My favorite take on the film came from Washington Post writer, Elahe Izadi, who writes: "Tom Hanks is a great actor and seems like a swell guy, but Tom Hanks in movies does not have a safe track record when it comes to travel."...READ MORE
Flying with a disability
By Tammy Rome—July 15, 2015
I recently traveled on a commercial airline for the first time in 14 years. Due to a knee injury, my doctor recommended using a cane when climbing stairs or walking more than a few feet. In order to travel on an airplane, I made use of the airline's disability services...READ MORE
Terrified of Air Travel? See you on the Road
By Holly Baddour—January 23, 2017
I was recently looking at our migraine.com facebook page and encountered a flurry of exchanges between members on the topic of travel. Here's just a sampling: "Am I the only one who panics when making a travel plan in the future? Particularly, one with a flight somewhere?"...READ MORE

Community Poll
When was your last migraine check-up?