Celebrating 10 Years of Community, Understanding, and Connections
The Migraine.com community turns 10 years old this year! Migraine.com was built to share information and help connect those within the migraine community. It has been incredible to watch each of you turn it into so much more! This summer, we asked you, "In one word, what has connecting with others meant for you?" Here's what you had to say: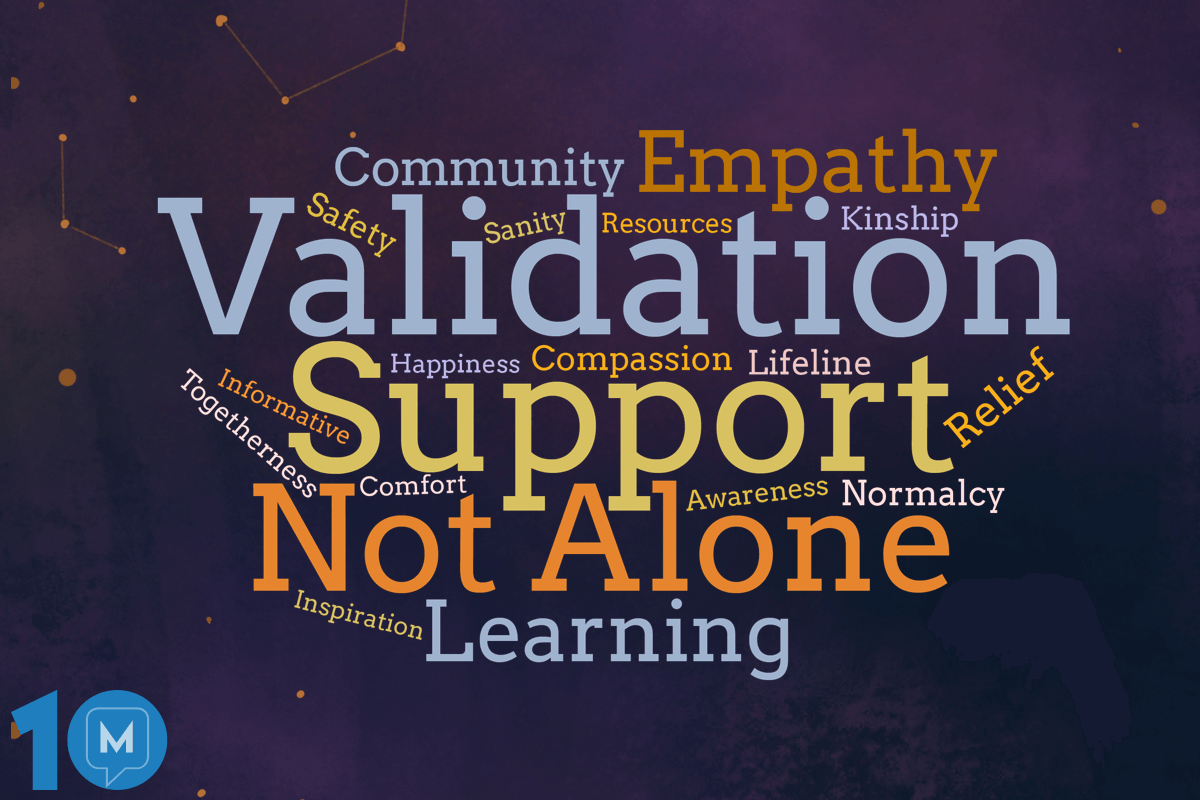 What has 10 years of the Migraine.com community looked like?
Whether it's commiserating over this often isolating disease or sharing tips and tricks, you've created a place of support and understanding with one another. It's because of you that the community has grown and evolved so beautifully over the past 10 years. You have shared so much that can happen in a decade, whether you've been newly diagnosed, tried new treatments, have lent an ear or shared a piece of advice to others living with migraine and headache disease. We've made it this far and look forward to seeing what's to come together!
How are we celebrating 10 years of the Migraine.com community?
For the entire month of September, we will be sharing snapshots of what the Migraine.com community has experienced over the years. Join us in taking a look back at your favorite articles, top polls taken, and questions & answers that you have shared over the last decade during your migraine journey.
How do these topics relate to you now? We welcome you to comment and share how your migraine has changed or stayed the same over the years.
Last but not least, we are showing our gratitude for each of you through our 10 Year Ultimate Migraine.com Giveaway. Stay tuned!

Community Poll
Do you prefer reading stories from others with migraine or informational content on our site?