Chronic Migraine in America 2013
Last updated: November 2022
Chronic migraine is defined as having migraines at least
15 days every month, lasting four hours or more.
So people suffering from chronic migraine have more headache days than not. It is estimated that between two and three million Americans live with chronic migraine. But what is the real impact on their daily lives?
The Chronic Migraine in America study was conducted to find some answers. The survey was open for 30 days and includes the input of more than 1500 chronic migraine sufferers. Participants were required to be American citizens aged 18 or over, and meet the criteria for chronic migraine. What exactly did they have to share?
About the study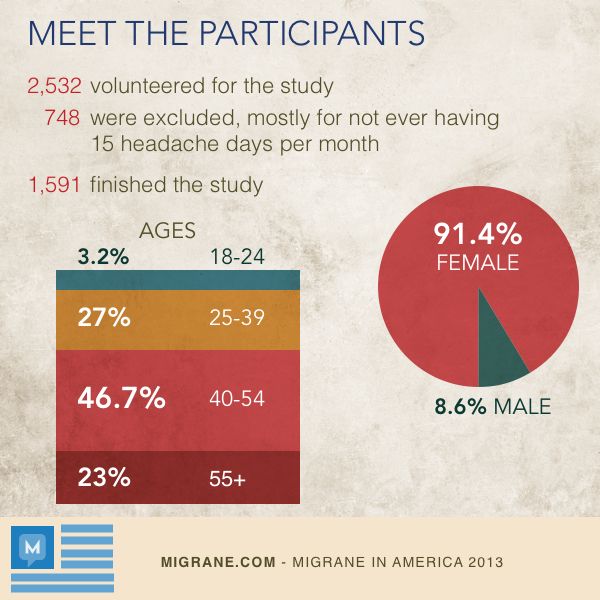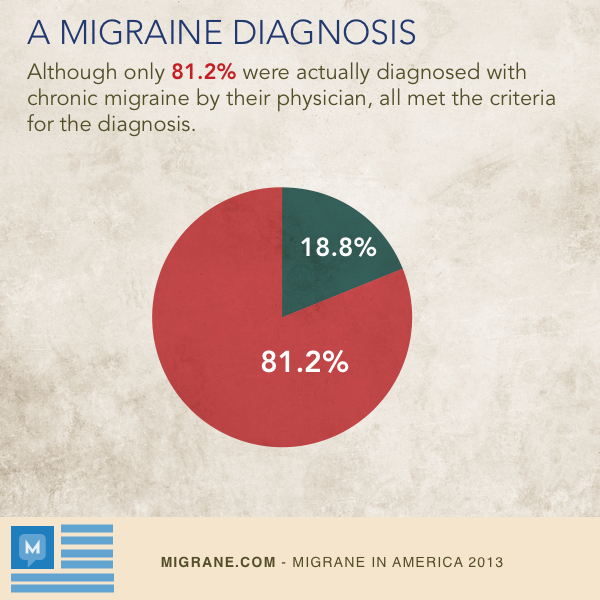 Although everyone in the survey met the criteria for Chronic Migraine, nearly 1 in 5 has not been diagnosed with Chronic Migraine.