Migraine in America 2015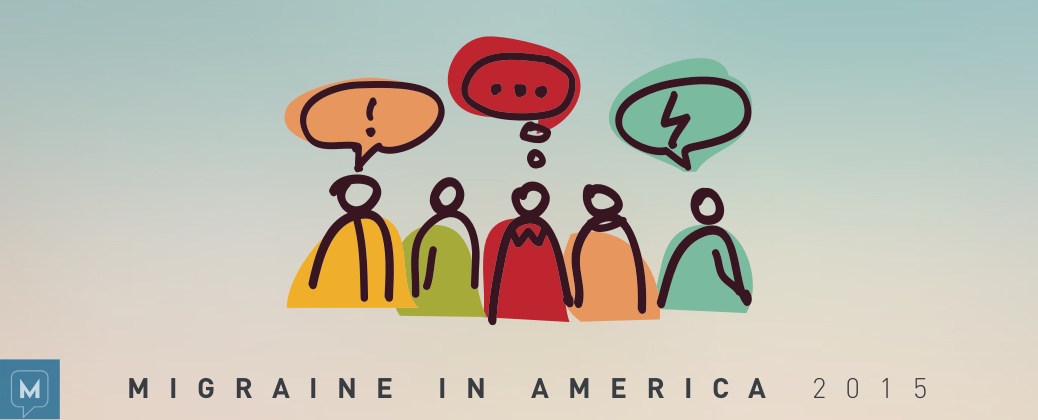 The Migraine In America 2015 online survey was conducted to gather insights from over 4,500 individuals currently diagnosed with migraines in hopes of better understanding their symptoms, life impact and treatment experience.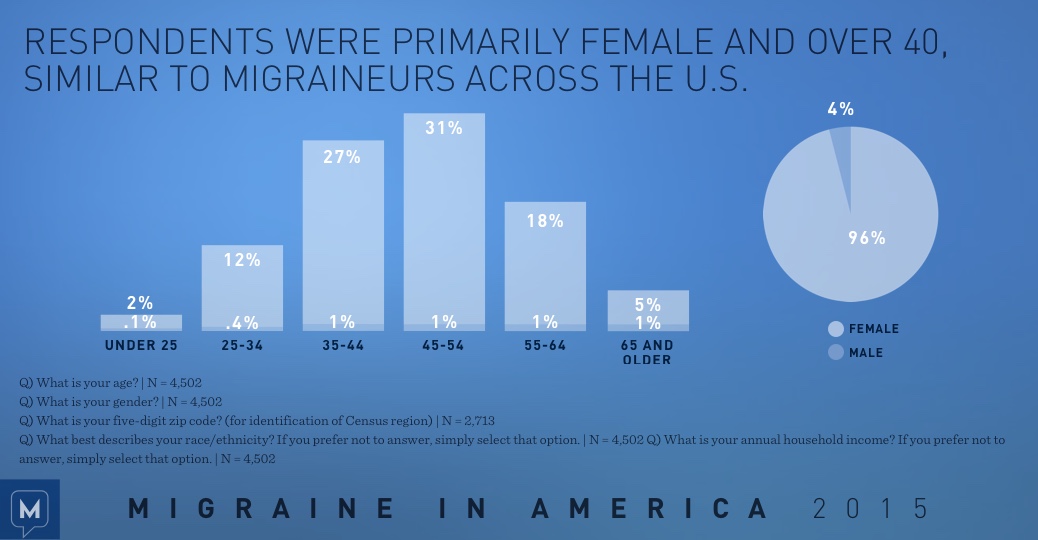 Respondents in the Migraine in America 2015 survey represented all geographic regions of the United States. Most respondents were Caucasian and from households with less than $100K annual income, as well as being married with children.