Migraine in America 2016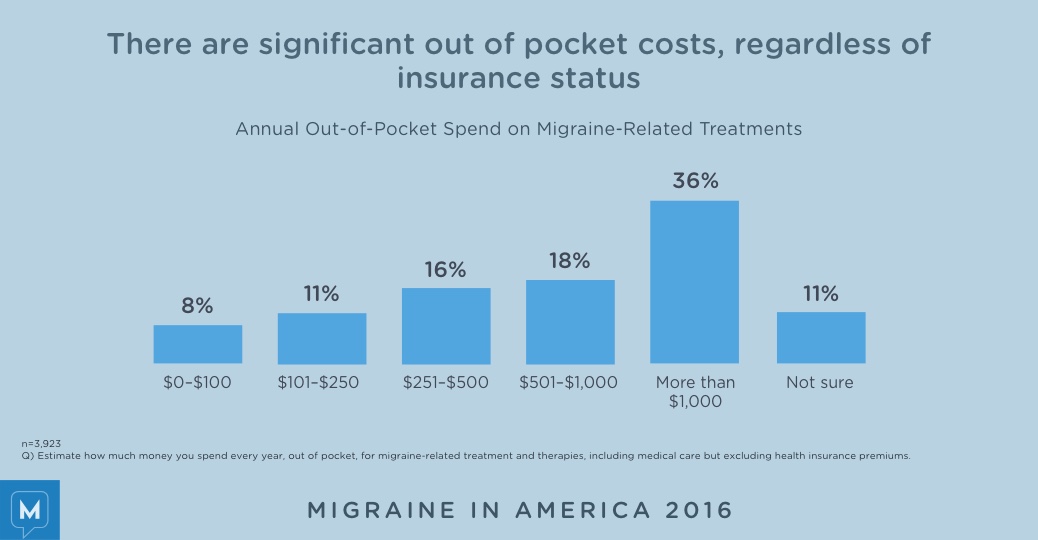 Regardless of insurance status, more than one-third of individuals spent over $1,000 per year out of pocket on their migraine related treatment. This cost includes among other things co-pays, treatments not covered by insurance, and complementary/alternative therapies.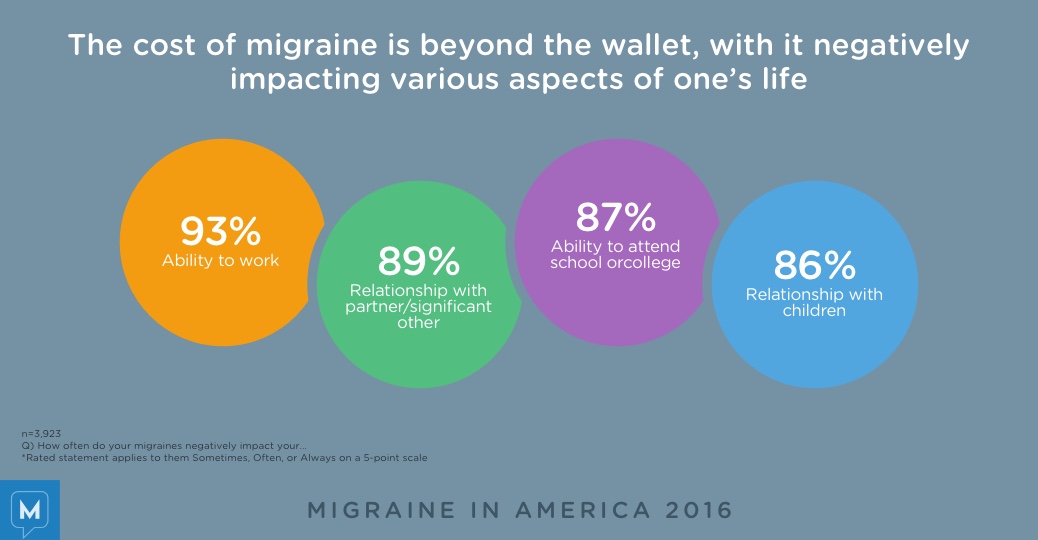 The impact of migraine on one's life can be overwhelming and far reaching—negatively affecting relationships, ability to work or attend school.