Migraine in America 2016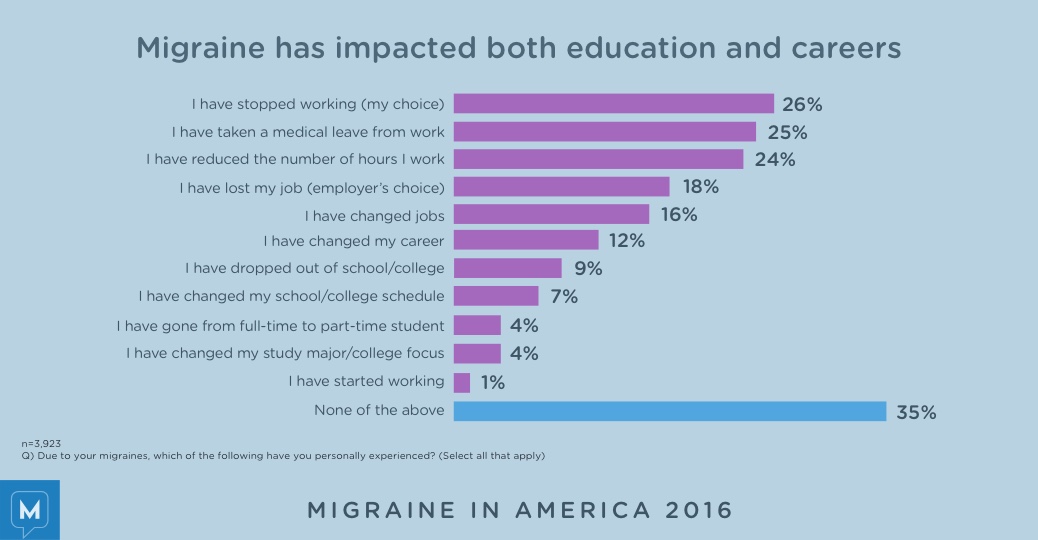 One out of four people stopped working, took medical leave, or reduced work hours due to migraine.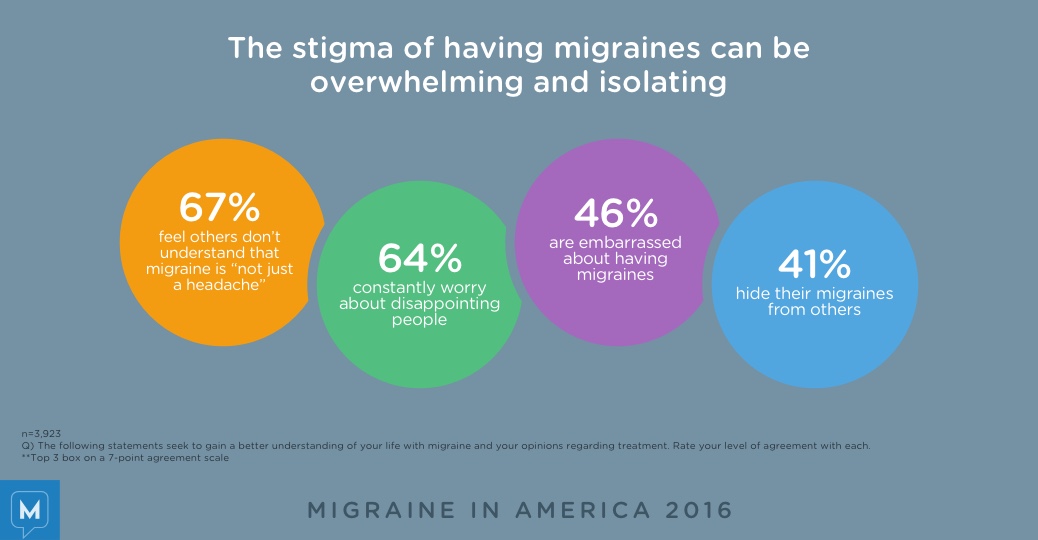 The impact of migraine goes well beyond physical symptoms – the added stigma many feel with migraine can be just as difficult to manage. People with migraine often feel that they must either hide their migraine symptoms from others or feel guilty about disappointing others when they do disclose.