Migraine in America 2016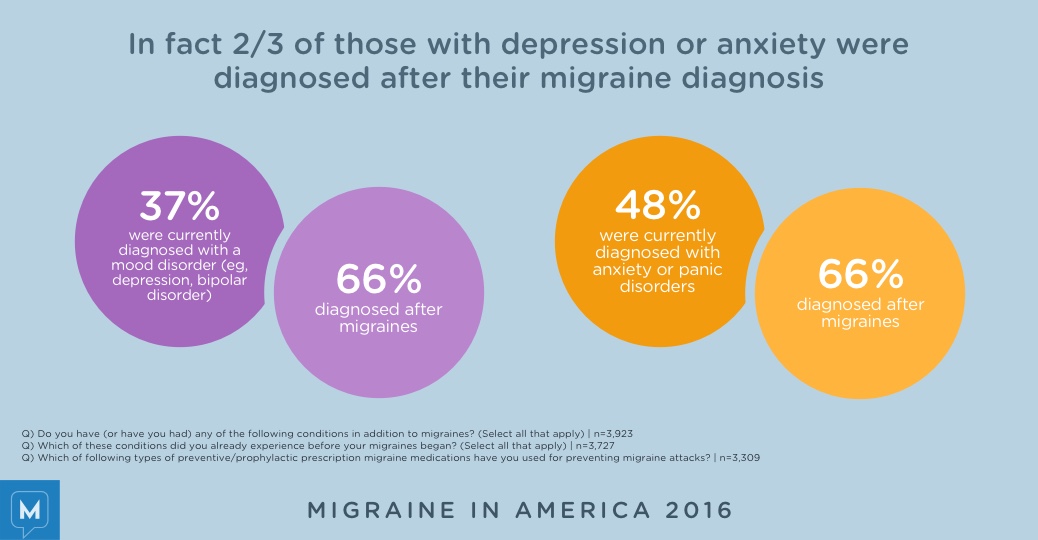 While migraine is often linked to depression or anxiety, two-thirds of those diagnosed with depression or anxiety do not have these conditions identified until after their migraine diagnosis. Almost one-third of those surveyed used antidepressants as a preventive migraine treatment.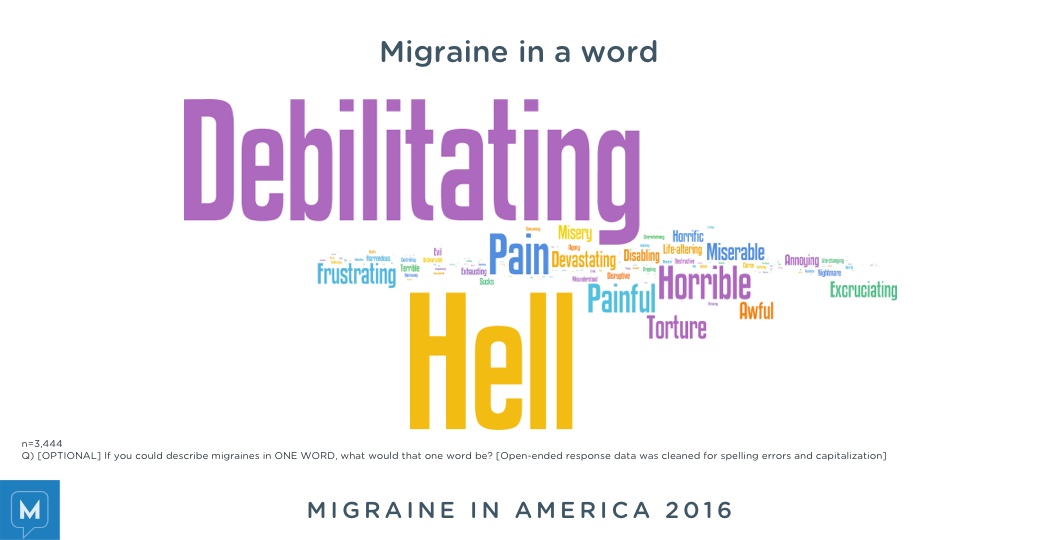 Individuals overwhelming described their migraines as "debilitating" or "hell," while still emphasizing the horrible pain they experience.