Migraine in America: Treatment


Among abortive / rescue medication users, triptans were currently used by over half of users and anti- nausea medications by almost 40%.
Not surprising that 35% of abortive or rescue medication users indicated they would consider switching medications if their current stopped working for them.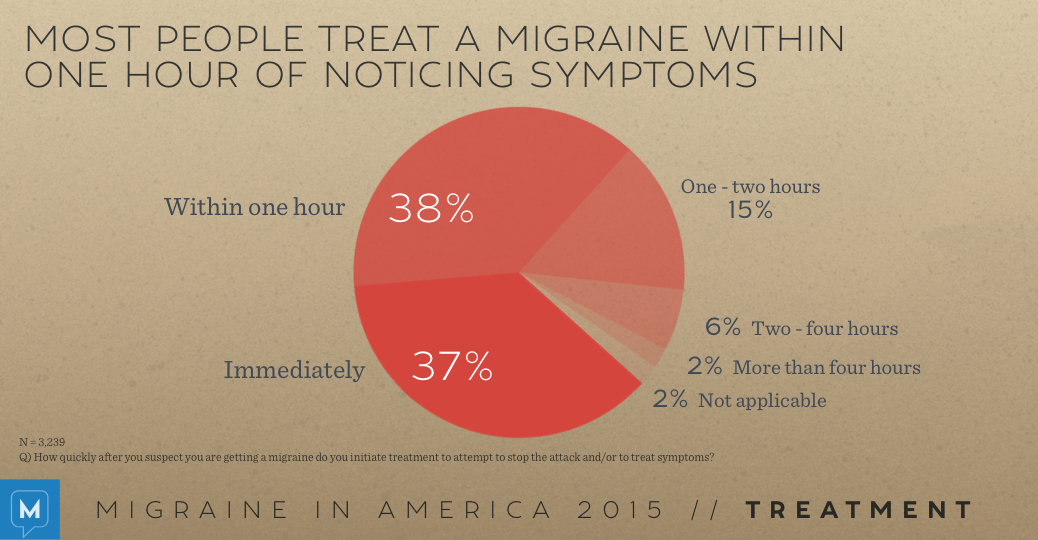 75% of abortive or rescue medication users cited they would initiate treatment within an hour of suspecting they are getting a migraine, only 8% waited over 2 hours.
Of those who usually waited more than 2 hours, they typically didn't want to overuse medication or waste it, as well as ensure that they really were getting a migraine.