Migraine in America: Treatment


Imitrex had the highest usage rate among the triptan tablet medications surveyed, as well as among the nasal sprays surveyed. For the triptans used within the previous 3 months, at least half of respondents reported satisfaction with the medication's efficacy and also with its tolerability.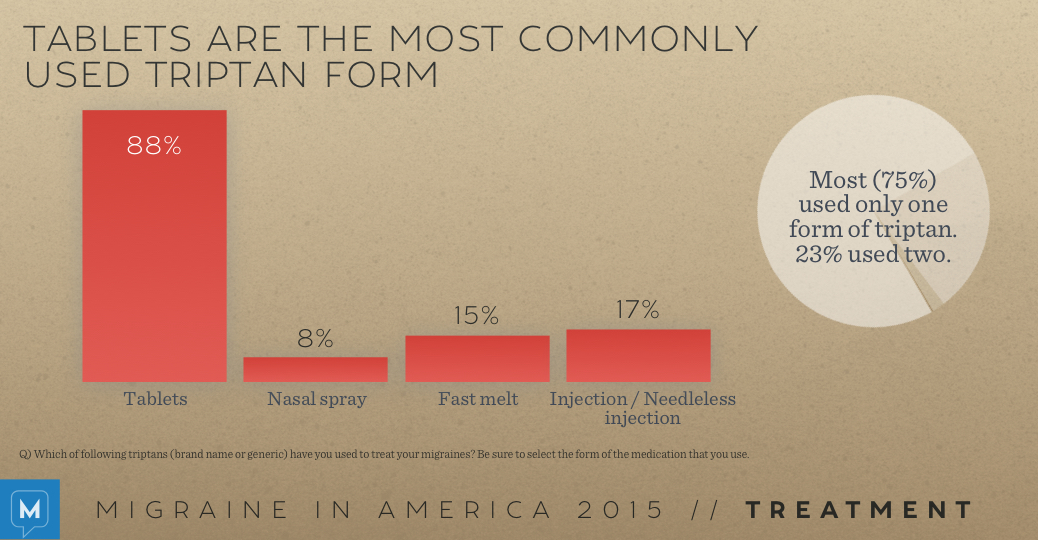 Over 2.5K respondents had used a triptan within the past 3 months – primarily tablets. About 1 in 4 had used 2 or more forms of triptans.