Migraine in America: Treatment


Among current triptan users, most had been using their current medication for over a year – with Imitrex having the highest proportion of long term users.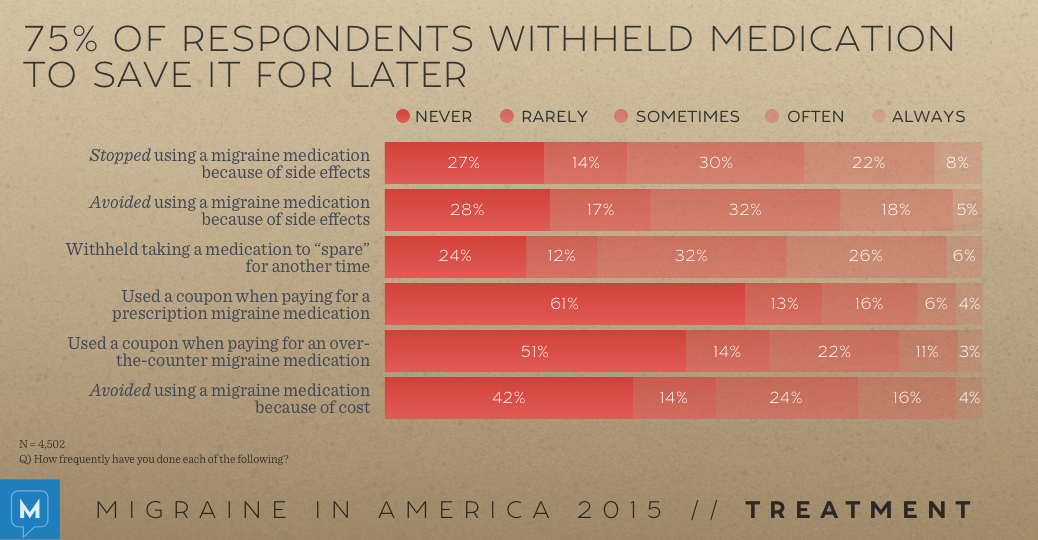 3 out of 4 respondents at some point in their treatment journey had withheld taking a medication to spare it for another time. Side effects also played a role in medication avoidance for over half of respondents.