Migraine in America 2016

The team at Migraine.com conducted our annual "Migraine in America" survey with the goal of gaining a better understanding of the challenges faced by those with migraines. In this survey, we included questions about diagnosis, symptoms, treatment and the impact that migraine has on a person's day-to-day life. Over 3,900 people completed our 145-question survey, and we have summarized some of the key results from this year's survey. You can also view the 2016 Migraine in America Infographic.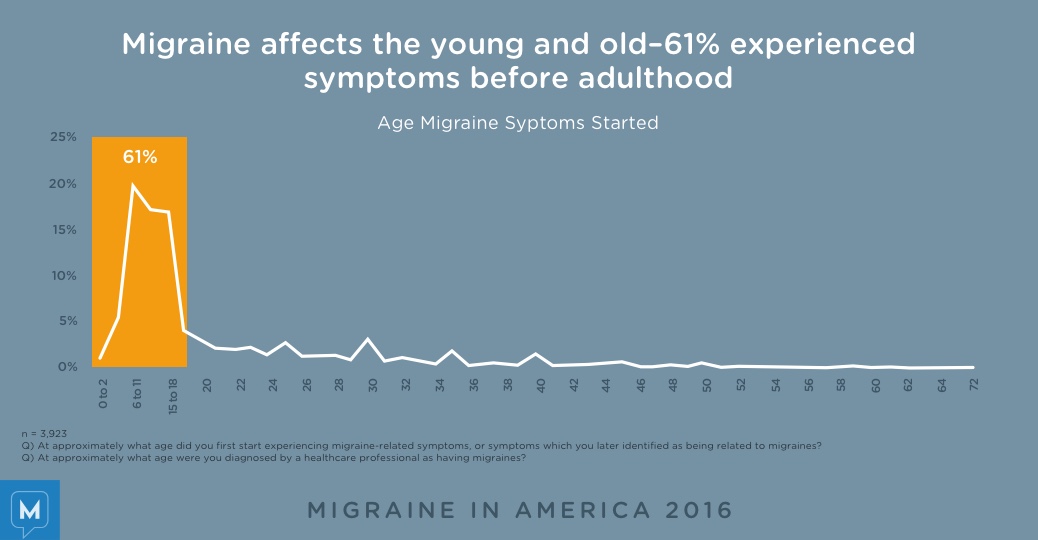 While 61% of individuals started experiencing symptoms before the age of 19, only 26% were formally diagnosed with migraines before they were an adult.
This article represents the opinions, thoughts, and experiences of the author; none of this content has been paid for by any advertiser. The Migraine.com team does not recommend or endorse any products or treatments discussed herein. Learn more about how we maintain editorial integrity here.