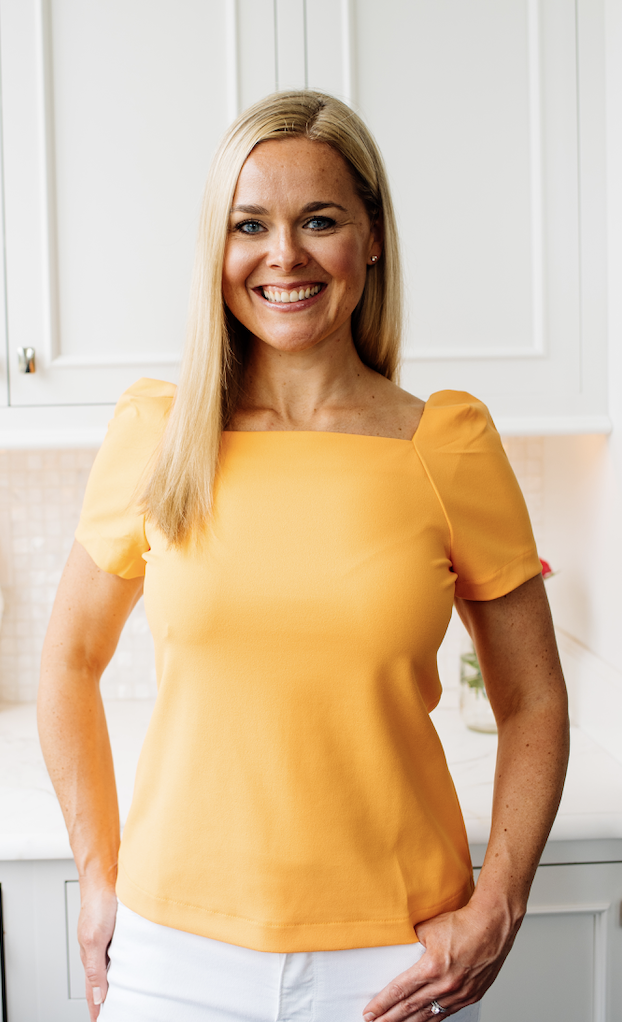 Alene Brennan overcame years of debilitating migraine headaches through diet and lifestyle. The experience inspired her to pursue the health and nutrition field and now serves as a Nutrition Coach supporting others with migraines and autoimmune disease. Together they take a "Less Pharm, More Table" approach to manage health.
Alene holds four certifications: Nutrition Coach, Yoga Instructor, Personal Trainer and Natural Food Chef. In addition to these certifications, she has great insight in the food and healthcare industry having lead a 12-year corporate career working for Fortune 500 Companies such as Campbell Soup and Aramark and Virtua Health.
In 2016 Alene was further diagnosed with Multiple Sclerosis, just six weeks after losing her mother to cancer. This once again prompting Alene to learn more about the power of diet and lifestyle to create a healing environment in the body. She studied with physicians across the country and is always pursuing opportunities to learn the latest developments in nutrition. Alene now connects with clients around the world via phone and video chat to help them transition to a healing diet and lifestyle and manage the symptoms of chronic illness.
Alene has been featured in USA Today, Philadelphia Inquirer, Huffington Post and Mind Body Green. Learn more about her story, her coaching practice and free resources at www.alenebrennan.com.
A native Jersey girl, Alene loves spending time in her church community, working out and of course heading down the shore on a beautiful summer day.
Follow Alene on her Website, Facebook, Instagram, YouTube, and
LinkedIn
Click here to see all of Alene's articles on Migraine.com.