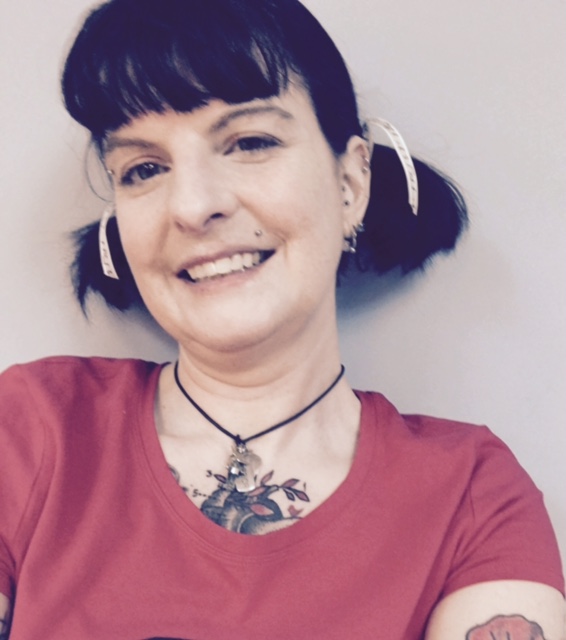 A proud resident of the Great Black Swamp, Elizabeth lives in Northwest Ohio with her husband of 15 years and their two young daughters.
Elizabeth was diagnosed with migraine at age 9 and became chronic at age 30. She has recently accepted and made peace with her illness, striving to live as fully and deliberately as possible. She blogs at LadyMigraine.com and created the visual art journal Migraine365 with her partner and caregiver husband, as well as publishing two Kindle books called The Migraine Diaries. She is also an enthusiastic advisory board and stage crew member for her daughters' dance and theatre productions, a volunteer at her local history museum, and a server of craft beer at a neighborhood microbrewery. Additionally she works from home for the regional journalism website BG Independent News.
Elizabeth is currently participating in her second CGRP drug trial and is thrilled to be sharing her journey as a parent, partner, and patient with you.
View all of Elizabeth's articles here.