Gina Russo
Last updated: December 2022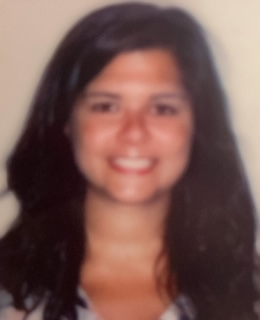 Gina was previously a health leader on Migraine.com.
Gina is a puppy mother to a Boxer named Rocky. She is an aunt to two, nephews and can often be found cheering at their sporting events. She has many devoted friends for the past 20+ years who see each other often, especially for their regular "Club" gatherings. Gina works as a mental health professional and is a passionate human rights advocate. She loves historical fiction novels, true crime podcasts, documentary films, and binge watching just about any good show! Gina is all these things first- and a-person managing migraine second.
Gina loves to travel, and it was on one of these international trips at the age of 14 when she experienced her first migraine. The migraine continued inconsistently over the next decade until her mid/late 20's when they started to occur on a more regular basis. Migraine treatment continues to be a journey with many peaks and valleys. The nature of relief itself (seclusion in a dark quiet room for hours, even days, on end) has often left her feeling isolated. She is hopeful to connect with fellow community members and share her experiences.