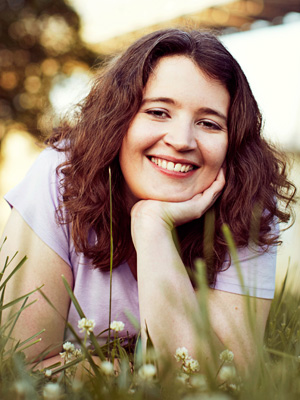 Jeanette was previously an advocate on Migraine.com.
Jennette Fulda has suffered from New Daily Persistent Headache since February 17, 2008. She chronicled her search for a cure and eventual acceptance of her chronic illness in the book "Chocolate & Vicodin: My Quest for Relief from the Headache that Wouldn't Go Away."
Jennette started her own business in 2009 and enjoys having more control over her daily schedule because it allows her to better manage her headache. She specializes in WordPress design and development at Makeworthy Media. Jennette currently tells the Internet stories about her life on her blog at JennetteFulda.com.
She previously blogged about losing half her weight through diet and exercise at her old blog PastaQueen and in her first book, "Half Assed: A Weight-Loss Memoir."
You can connect with her on Twitter (@jennettefulda) and on Facebook.
Click here to see all of Jennette's articles on Migraine.com.