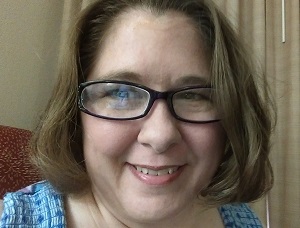 Tammy was previously an advocate on Migraine.com.
Tammy knows firsthand the toll that chronic migraine takes on a person's life. She is a lifelong migraine patient and was diagnosed with cluster headaches in her early 30s. She was also recently diagnosed with fibromyalgia. She experiences moderate pain nearly every day and excruciating pain at least once a week. Yet she refuses to let the pain control her life.
Tammy has a Master's degree in Professional Counseling with special interest in the mental health aspects of chronic pain. As a chronic pain patient with a history of depression, she understands the challenges faced by those who cope with frequent migraines. As an advocate, she leads by example with good self-care strategies. She regularly contributes content here at Migraine.com and on her own blog, The Brain Storm.
Follow along while Tammy shines a light down that dark path and leads the way to a more satisfying life regardless of pain.