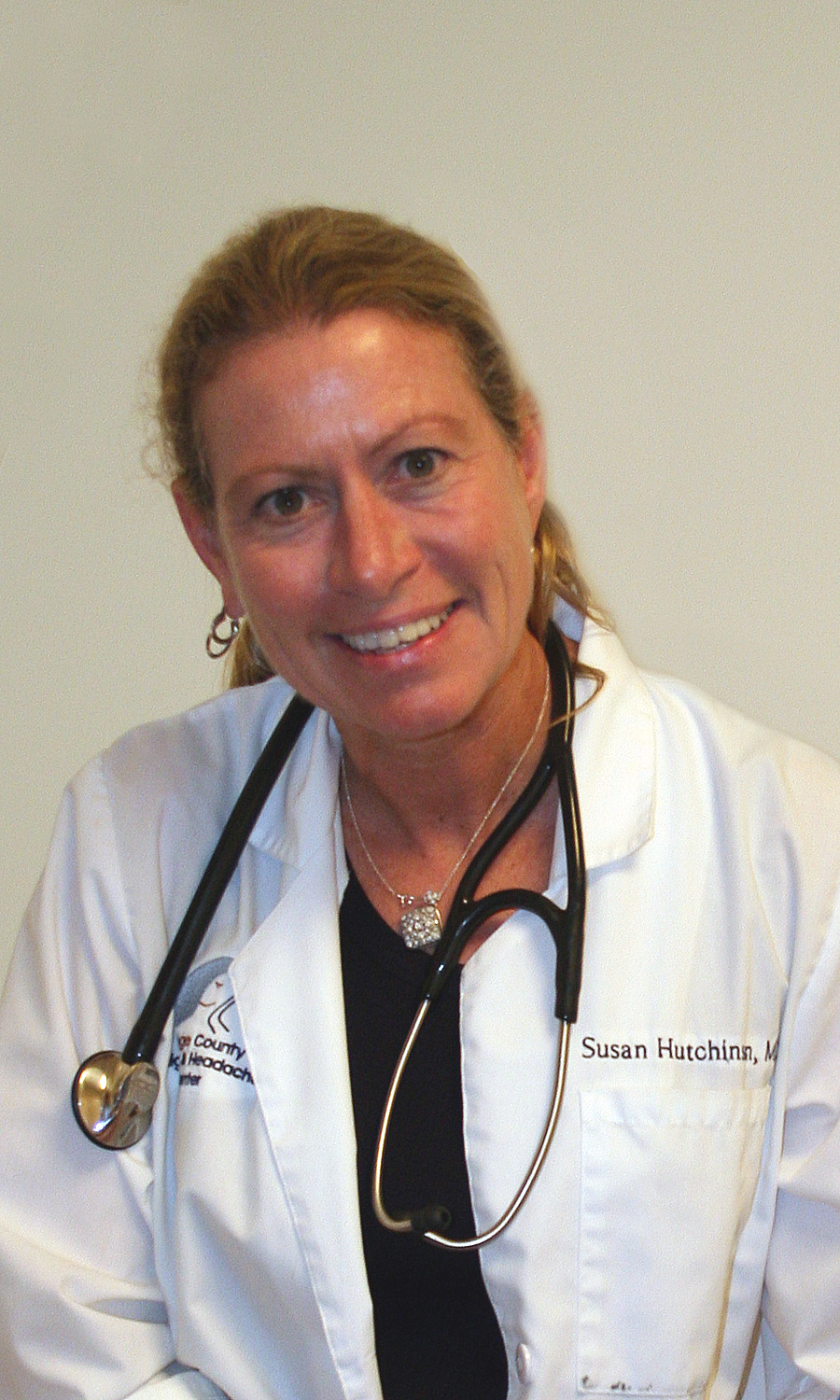 Dr. Susan Hutchinson is an expert contributor to Migraine.com
Orange County Migraine & Headache Center
Integrative Treatment Approach
At the Orange County Migraine & Headache Center, Dr. Hutchinson works with each patient to develop a comprehensive treatment plan tailed to that particular individual. In most cases, treatment includes acute and preventive prescription preventive medications; attention to life-style; herbal treatment when appropriate; and non-pharmacologic treatment such as physical therapy, biofeedback, cognitive behavioral therapy, stress-reduction techniques and relaxation exercises. Physical therapy can be arranged in the same medical building with an excellent state of the art physical therapy office.
Procedures include Botox injection and Occipital Nerve Blocks for migraine management.
Dr. Hutchinson is uniquely qualified to deal with mood disorders and hormonal issues as well as migraine. This can be very helpful in more completely treating the migraine patient in the context of other medical conditions they may have such as depression, ADHD, bipolar disorder and fibromyalgia just to name a few.
Right above Orange County Migraine & Headache Center, there is a state of the art research center on 2nd floor run by a neurologist. Dr. Hutchinson serves as sub-investigator for the many migraine research studies done at this center.