18 Things Not to Say to a Person with Migraine
You responded to our original Things not to say article with more frustrating comments you've heard from misinformed people about migraines. So we've included them in our updated graphics below.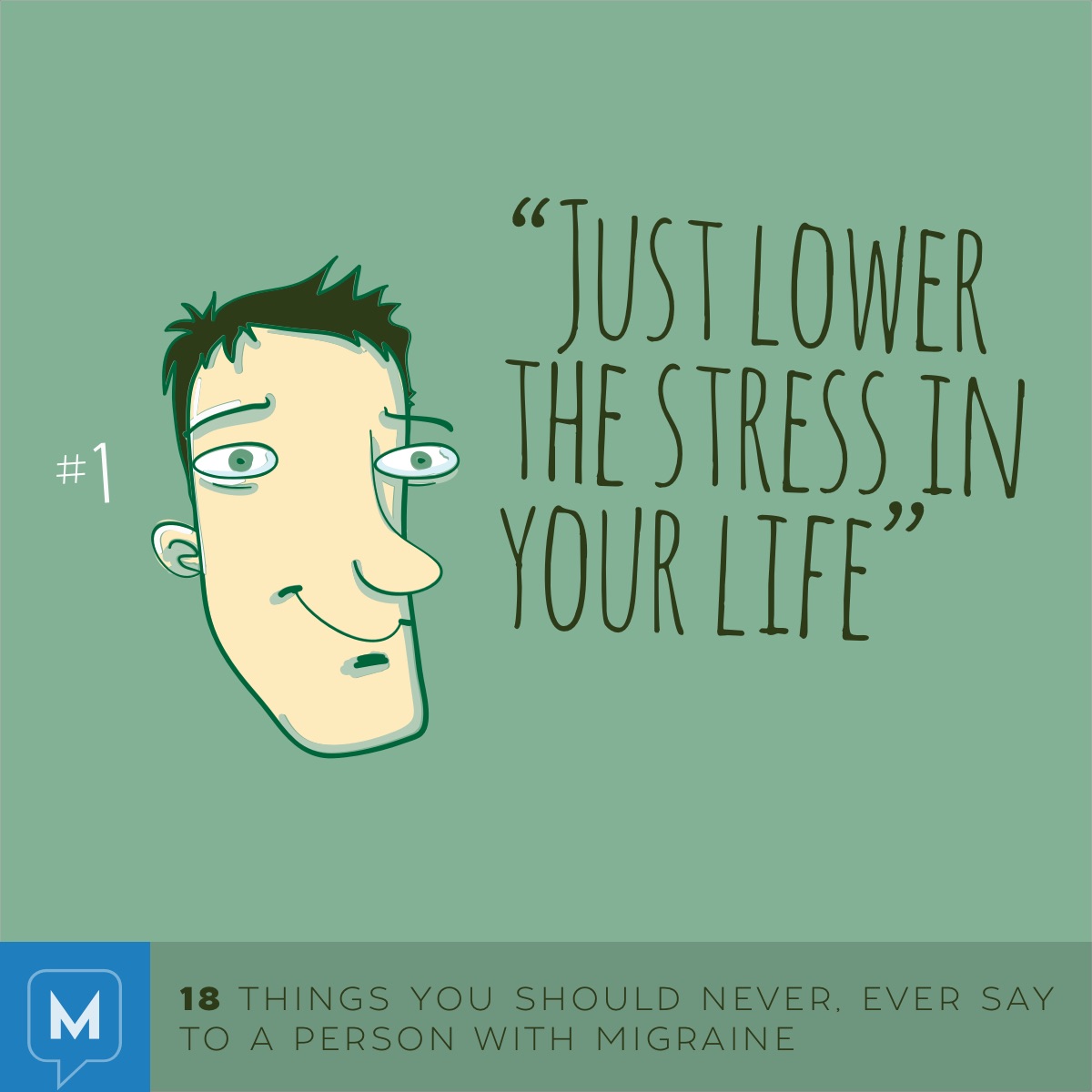 Although lowering stress levels is good for anyone, this will not eliminate our attacks which are both genetic and neurologic in nature. Saying this will cause additional stress to us though, because we have enough to deal with in our lives without feeling guilty and judged by those we care the most about.
View the original post by Ellen.
Poll
Does stress impact the frequency or severity of your migraines?
Chronic migraineurs use an enormous amount of energy trying to look as normal as possible, and we want to know that we have been successful. However this statement sounds condescending and judgmental to the chronically ill — as if we must not have a real disease because you cannot look at us and see the ravages it has caused in our lives.
Poll
What type of migraine do you experience?
While modifying one's diet can help eliminate certain triggers and help prevent migraine attacks, there is no diet to cure or prevent migraine.
Poll
Do changes in diet impact your migraines?
A standard headache may only last a few hours, but a migraine attack can actually last several days, which can have a severe impact on a person's everyday life.
Poll
What's the longest you've experienced throbbing pain during a migraine attack?
Poll
Have you checked out the new Community Hub yet?