18 Things Not to Say to a Person with Migraine
You responded to our original Things not to say article with more frustrating comments you've heard from misinformed people about migraines. So we've included them in our updated graphics below.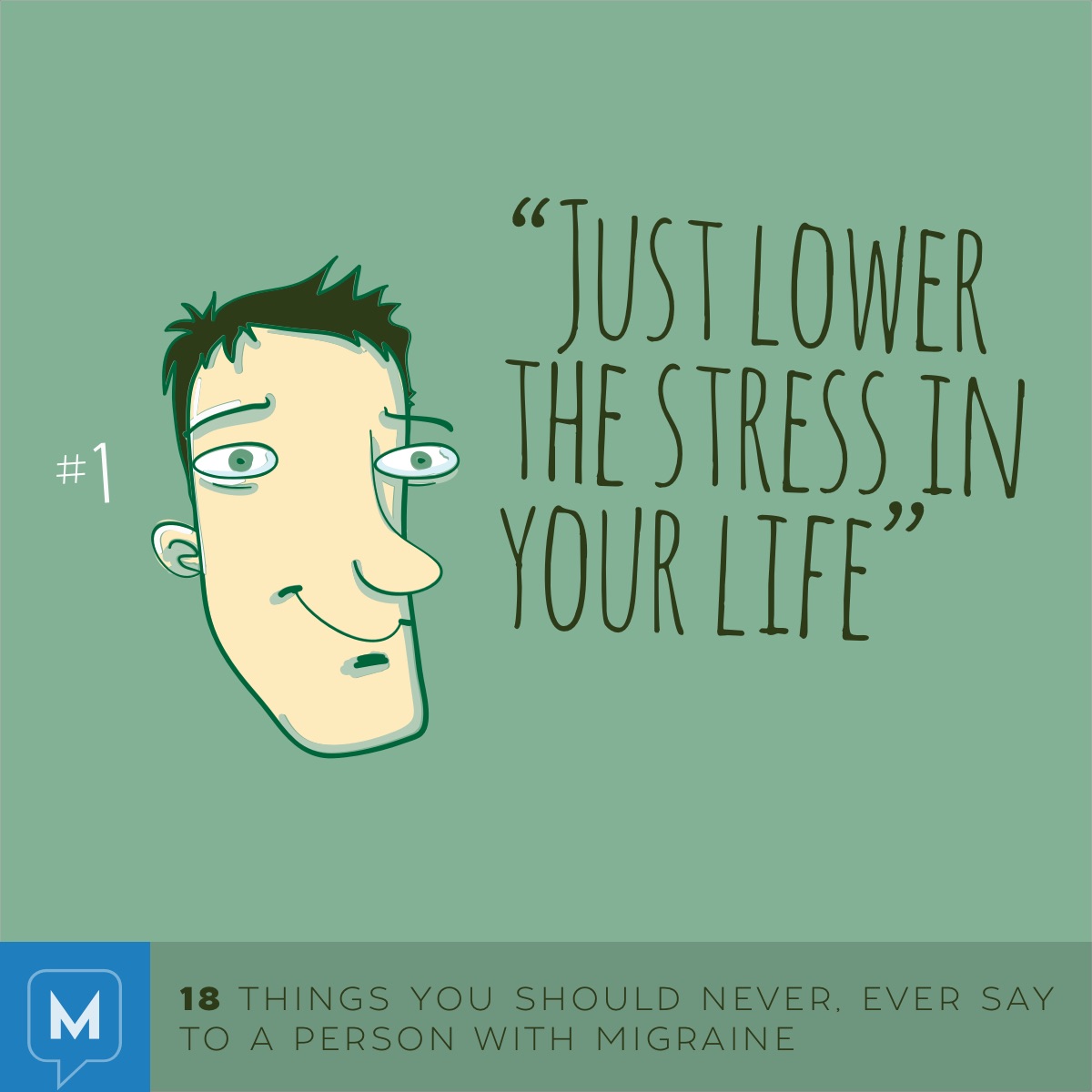 Although lowering stress levels is good for anyone, this will not eliminate our attacks which are both genetic and neurologic in nature. Saying this will cause additional stress to us though, because we have enough to deal with in our lives without feeling guilty and judged by those we care the most about.
View the original post by Ellen.