Shanon Offers Advice to Navigate the Trauma of Migraine
The Editorial Team at Migraine.com is highlighting people in the migraine and headache disorder community in a series of interviews. We talked to Shanon, a trauma certified life coach, about making dietary changes to avoid triggers and navigating the trauma that is migraine.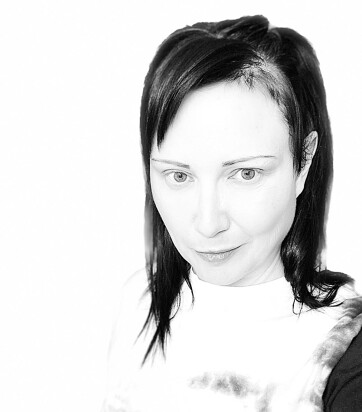 Shanon's migraine story
My experience with migraines started in my early twenties from only a two-month use of birth control...which changed my life forever. Once a migraine started, I would lay down for 17 hours in pain, with ice, frustration, and truly wanting to disassociate from my body. I tried many medications through the years, which led to IBSD. Years into it, I tried Botox injections only to find it did not work. The silver lining? Lidocaine injections once a month have been a success. I still have ocular headaches and some mild to moderate regular headaches, which slow me down, but much happier with tolerating the issue.
Intolerable triggers
I cannot tolerate (most) or any type of Nutella, nuts, cereal, canned foods, cakes, pies, chocolate, coffee, tea, MSG, sugars, protein shakes, vitamins, some medications, alcohol, cigars - all mentioned cause a migraine reaction.
P.S. On a side note, I also noticed some exercise moves provoke migraines, such as arm weights that trigger the neck and shoulder muscles. Other facts...crying, lack of sleep, or orgasm would also provoke migraines before I started with lidocaine injections. I also find Cambia powder somewhat helpful.
Determining which foods to eat and avoid
Instant reaction, nausea, migraine, ocular pain, overall discomfort. Once noted, I would simply avoid it. I have seen many naturopaths, iridologists, acupuncturists, and massage therapists; none have figured it out, and most supplements they recommend caused a migraine reaction.
What is a trauma-certified life coach?
For a trauma survivor, many things in life have the potential to be a trigger to their sense of safety. As a trauma coach, our collaboration creates new awareness in calm environments, open communication, honoring the past while looking for the higher good going forward, finding the silver linings and lessons that might help us reframe our thoughts. We also identify new potential paths of focus points to defuse problems before they arise when possible.
Meeting people where they are in their trauma
There is never pressure or serious expectation on the client as we meet them where they're at regarding tolerance of opening up and working on themselves. We are simply here to encourage, support, and educate alongside their healthcare team if they need one. We cannot diagnose or provide treatment medication.
Applying those practices to migraine
A trauma-informed coach could help a migraine sufferer explore their own ideas about treatment, offer journal prompts to regain a sense of direction as they adapt their lifestyle, find the silver linings, and prepare for life events by making the best choices beforehand like sleeping, eating, hydration patterns, or simple distressing techniques.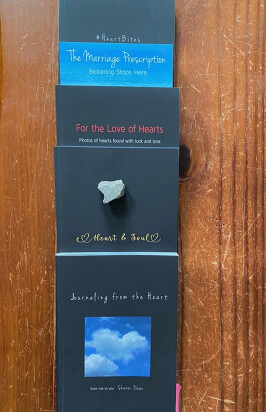 Creating a journal book to bring joy
Life is meant to be fun, and while I continually pursue this state when possible, I create books to help bring joy to the world. During the pandemic, I invited 15 individuals from Instagram to join me in creating a journal book called Heart & Soul filled with photos of their hearts found in nature, their micro stories, quotes, journal prompts, and lined pages for the journal collector to write wildest dreams on.
This article represents the opinions, thoughts, and experiences of the author; none of this content has been paid for by any advertiser. The Migraine.com team does not recommend or endorse any products or treatments discussed herein. Learn more about how we maintain editorial integrity
here
.

Community Poll
Which are you most sensitive to?